Sterling Silver & 14K Button Ring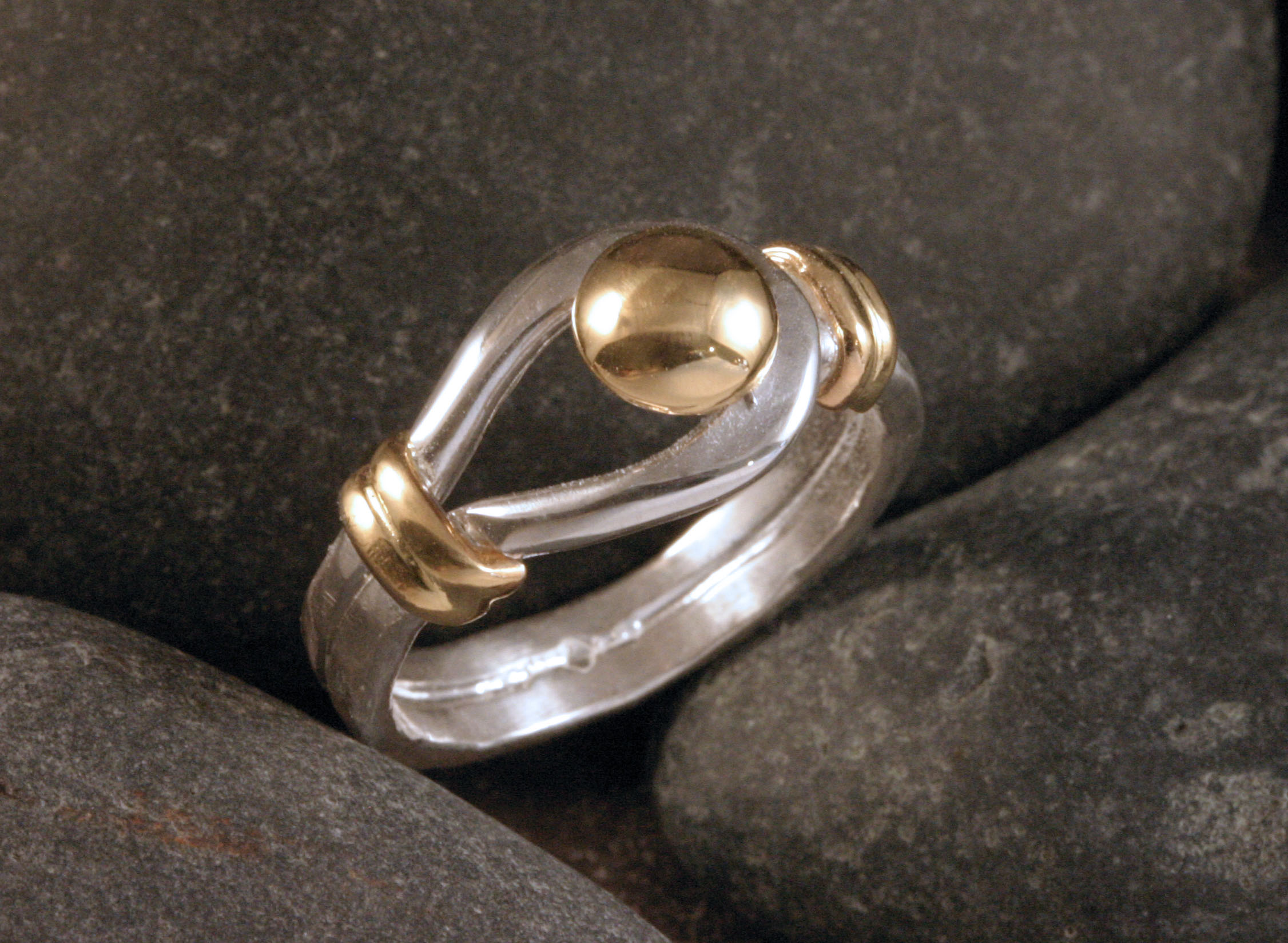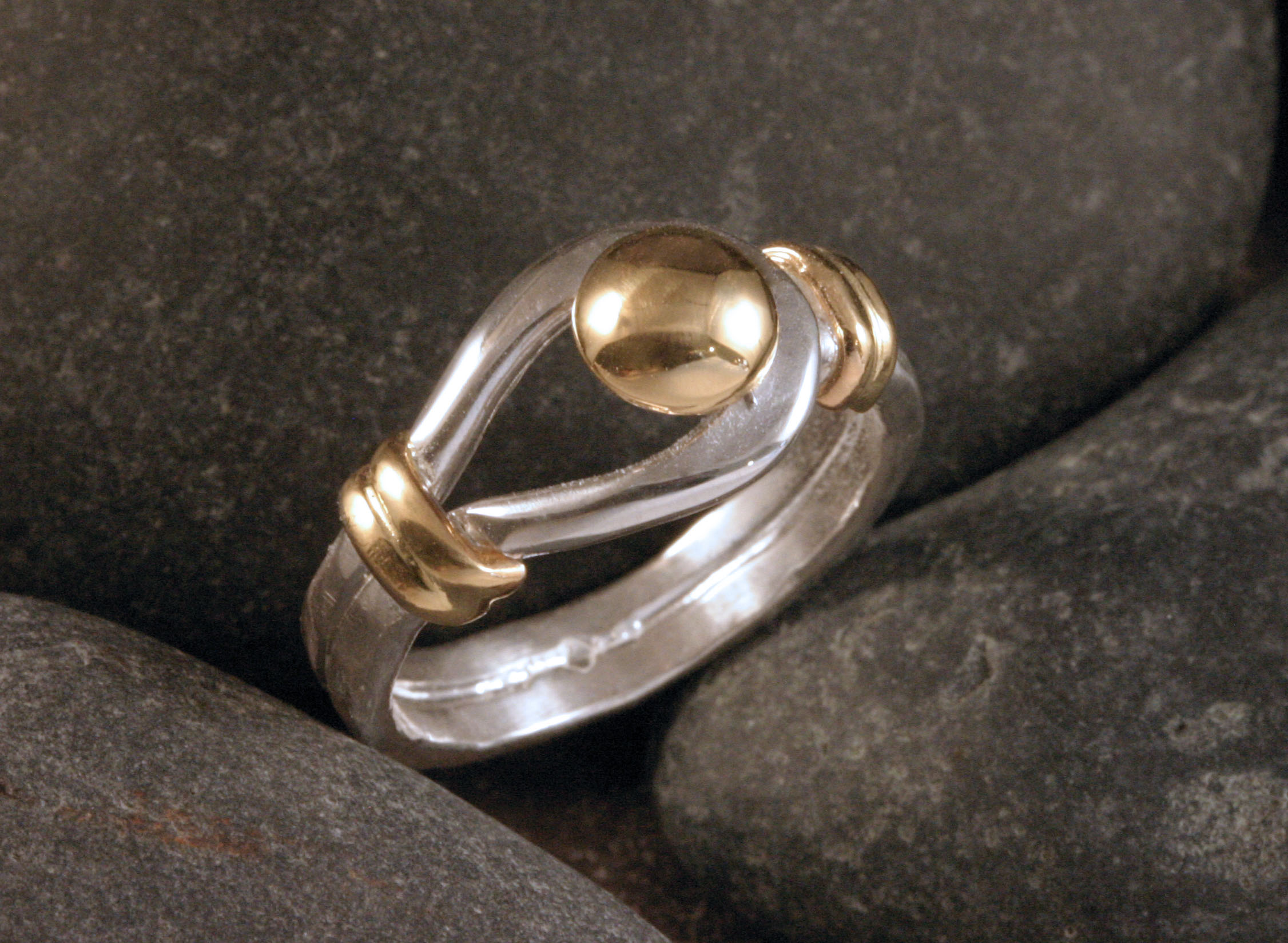 Sterling Silver & 14K Button Ring
Click on photo to enlarge or to see full image.
Sterling silver ring with 14k gold accents made to look just like the Button Bracelet and Button Earrings, but as a ring! The widest part is 3/8 inches (0.9 cm). The ring is made to order and available in sizes 5 through 8. Please allow an additional 2 to 3 weeks for its creation. If you would like it in another size not listed here, give us a call at 508-240-3608. We would be happy to size it for you. Also available in Two Tone 14K Gold.
Size Selection will appear after you add it to your cart.