Sterling Silver Whale Tail Bracelet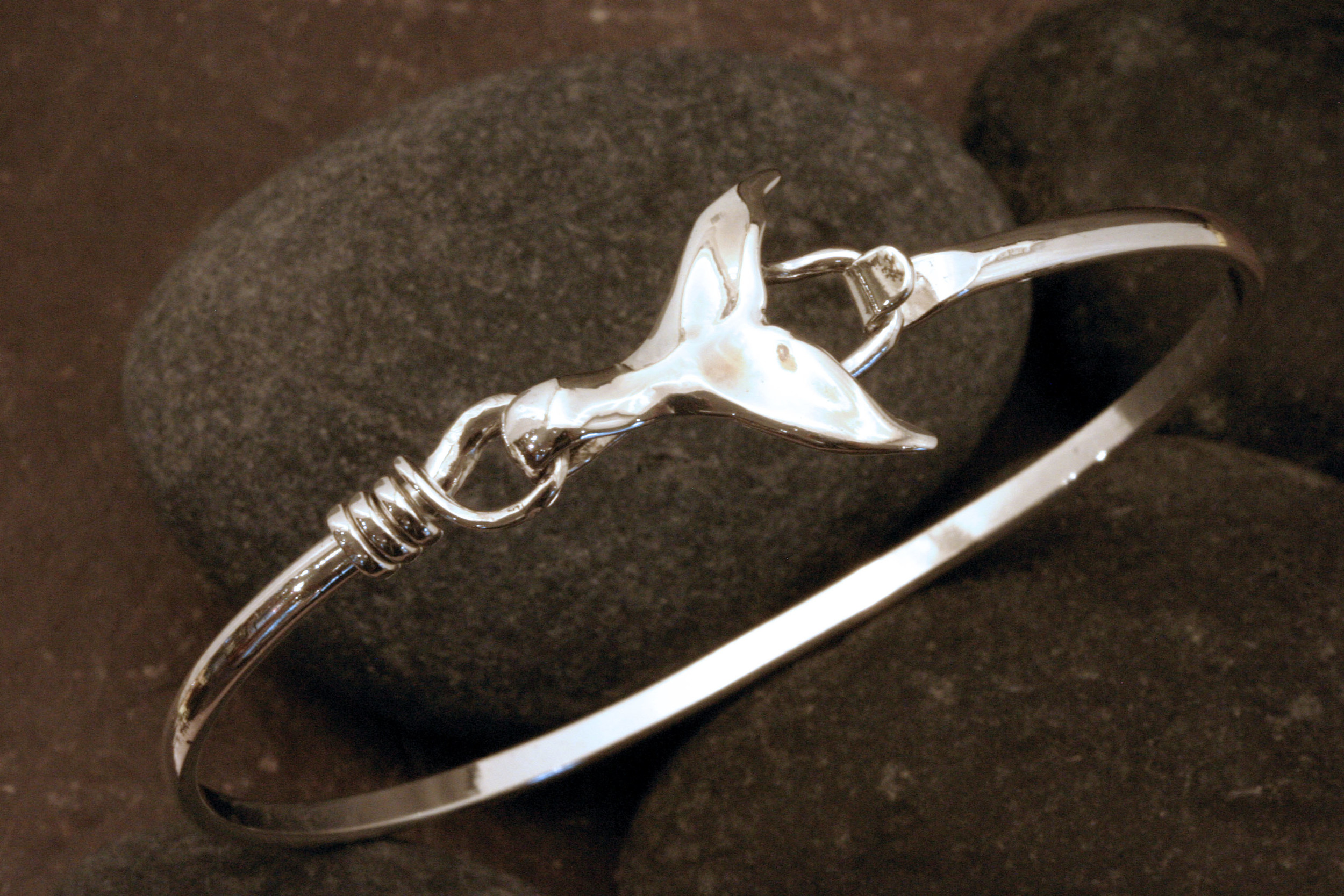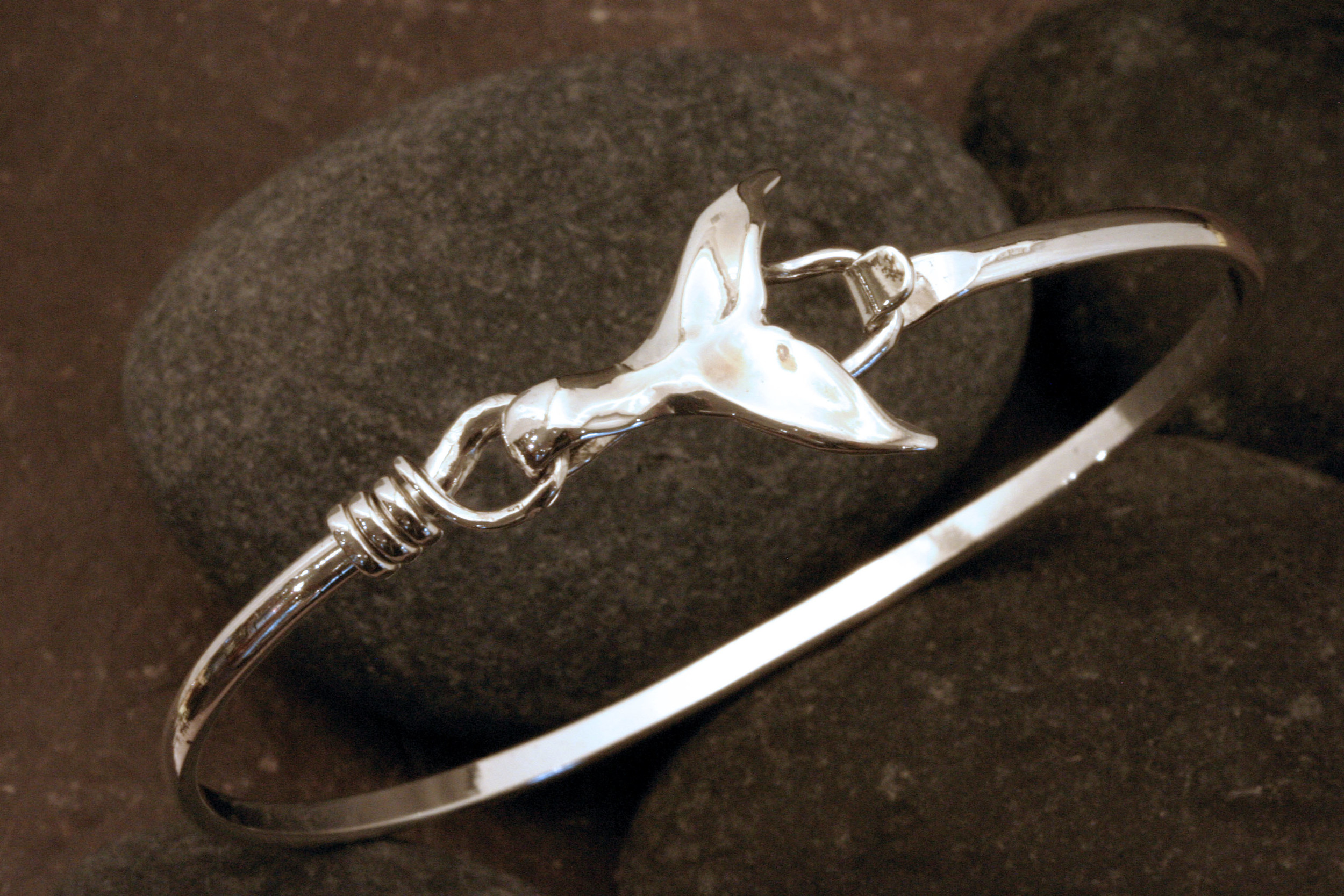 Sterling Silver Whale Tail Bracelet
Click on photo to enlarge or see full image.
A whale tail is featured in this sterling silver hinged bangle bracelet. The widest part of the bracelet is approximately 5/8 inches (1.7cm) wide.
Available in sizes X-Small (6 inches) to Large (7.5 inches). Size selection will appear after you add it to your cart.